Nowadays digital presence is a must for any business. If you want users to be aware of your news and publications, websites are the best way to engage your customers, followers and partners or subscribers of all the news surrounding your sports brand. 
For clubs, agencies or other institutions, having a website is important if you want to keep your followers updated on the latest news surrounding your club or agency through an official channel. 
It is also a good resource for athletes who want to offer their followers different information on their personal website, such as their professional career, pictures or a blog.
We offer the possibility of creating microsites and corporate websites, adjusting to your needs. We also carry out the maintenance of your new website at a low cost and, optionally, we also manage the domain and the corresponding hosting service for the website so that as our client you do not have to worry about expiry dates and renewal processes.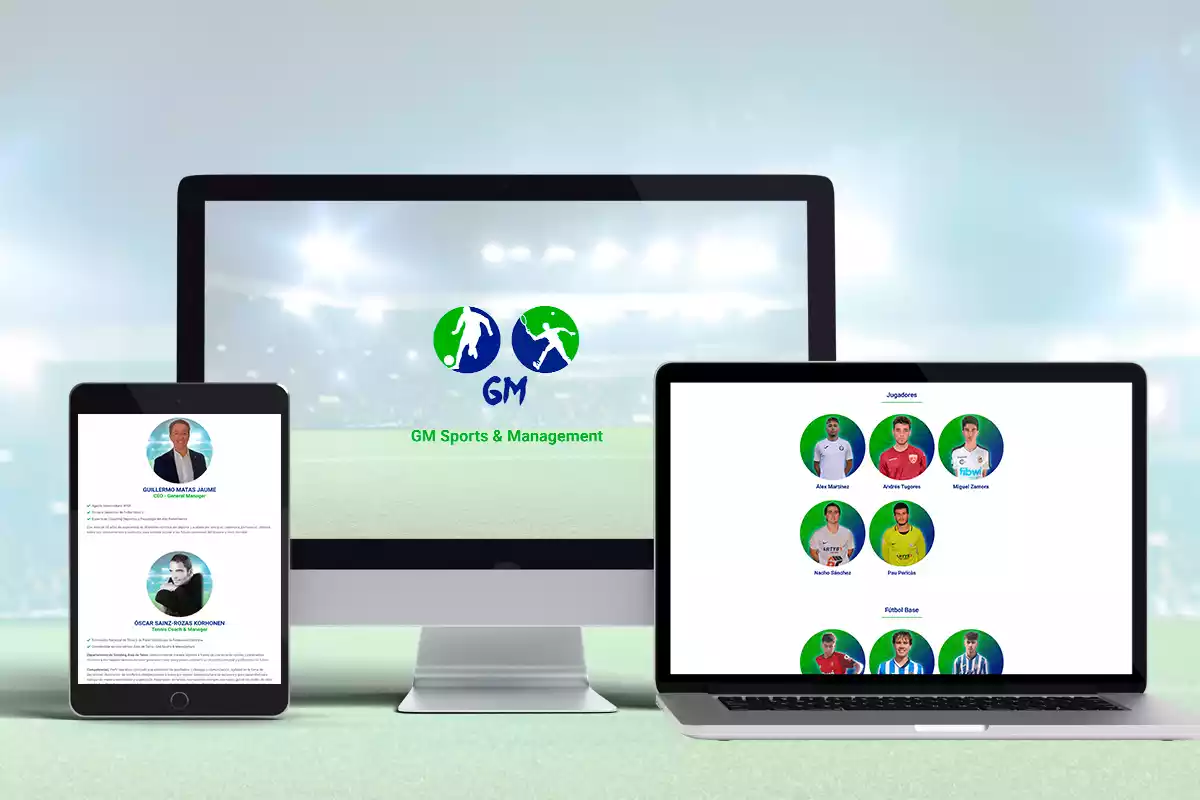 Website design based on WordPress CMS, including individual page for each player represented, tennis section (coming soon), who we are and contact.
We also manage the hosting service and the corresponding domain.
GM Sports & Management is a comprehensive sports management agency in charge of intermediating, representing and advising both active high-performance professional athletes and future promises in training focused on their respective educational processes.
We are your ideal solution for your sports design needs. We attend to your requests and evaluate the different options to implement, focusing mainly on creativity and customer satisfaction. We adjust our budget to each client and we get personally involved during the creation process of each job requested.
We have made designs for soccer and volleyball clubs, digital media, elite athletes and sports representation agencies, as well as individuals and companies related to sports, which endorse our experience in the sports field. 
Cata Guasp (sports photographer)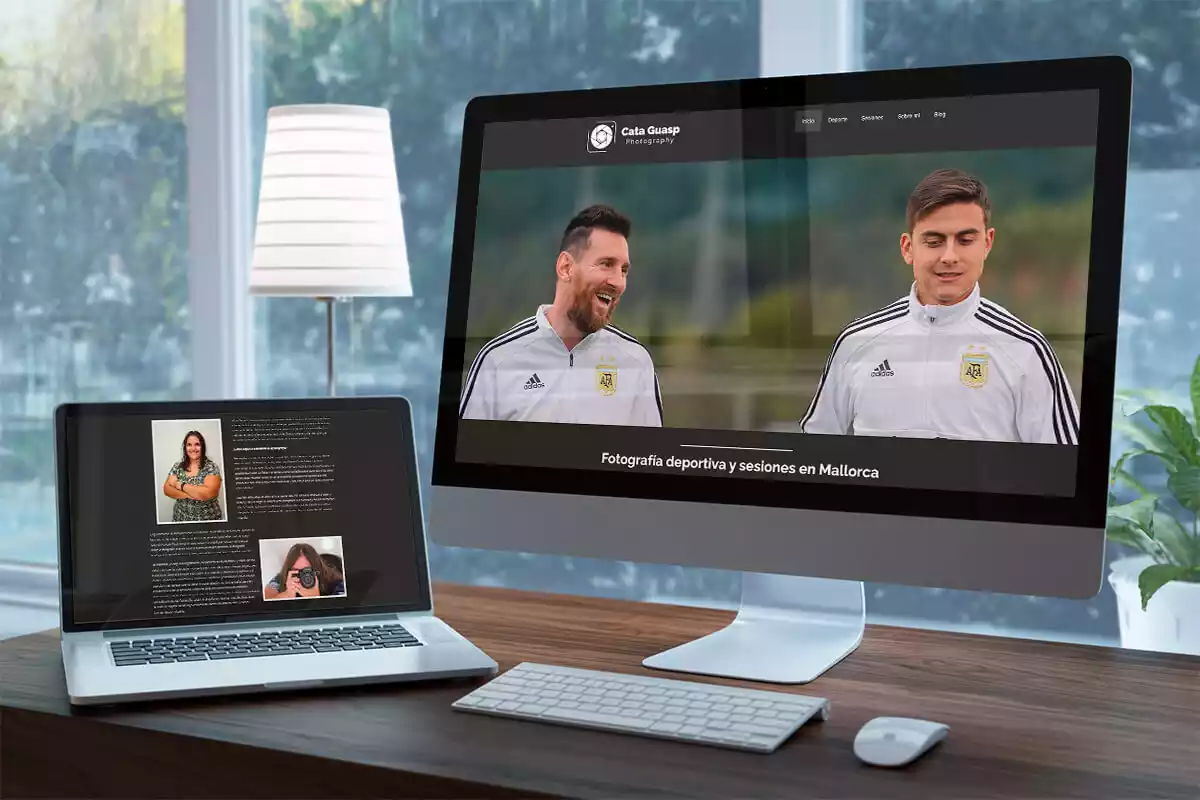 Website design based on the CMS WordPress, with special emphasis on the photographs taken, with a gallery for their respective sections, a small blog and a display of the latest Instagram posts.
We also managed the hosting service and the corresponding domain.
Cata Guasp is a professional photographer specialising in sports photography. She has worked on various events and currently covers RCD Mallorca matches and sessions.
What else can we do for you?
If you want us to get to work on your project, need more information or want to request a free quote, please fill out the following form or contact us in the following ways:
Follow us in Social Media